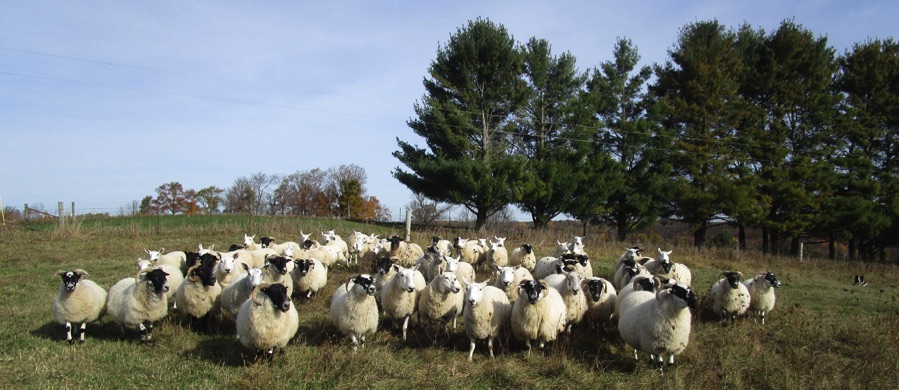 Welcome to Littledale Farm, 
The Premier source for the best British Hill Sheep breeds
Specializing in high quality purebred North Country Cheviot and Scottish Blackface Sheep
See Breeding Stock page for stock available 2021
Established in 1984, Litttledale is located in Southwest Wisconsin where the rolling hills provide an ideal home for our thrifty sheep.
Both purebred sheep breeds are hardy and do well on simple feed – they are easy keepers! We have also bred some North Country Cheviot ewes and several cross-bred ewes to a Texel ram to produce superior muscled market lambs.Littledale sheep are maintained on pasture year round and are fed a grass hay mixture during the winter.
More information about our sheep husbandry see:
Littledale Border Collie herding dogs originated in the UK - our first dog was imported from the Littledale area of Lancashire, England in 1979.
All our dogs are worked regularly on the farm and Graham is currently working Tommy and training our young dog, Ghillie, son of Tommy and our puppy Cash started his training in 2019. Emma joined us in December 20 and will start her training later this year.
We introduced Livestock Guardian Dogs to our farm in 2011. Pumba is a Maremma/Mastiff/Polish Tatra cross and is doing a fine job of protecting our flock of sheep from predators. Hector and Gracie, our young dogs, are learning their guardian duties.
Farm Products For Sale
Farm Fresh Market Lamb, Wool Fleeces, Sheepskins,
Scottish Blackface Horns
See : From Hill and Dale