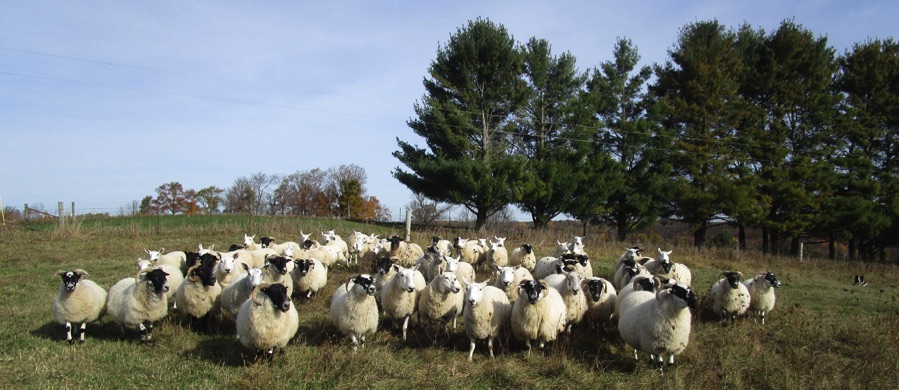 All Littledale border collies are Hill Dogs with rough coats and flop ears.  Their origins are England, Scotland and Wales and are all of working stock.  Our kennel currently includes Tommy & Cash. Emma came in December 2020.
Colors are mostly traditional black & white with occasional silver-gray coats.  We also have had tricolor's and have produced many combinations from these lines.
Training facilities and help is offered to those  who may wish to start herding or practice on different sheep breeds, with a wide range of pasture and flock sizes being available.
Each year we present several sheepdog demonstrations.  Please contact us if you would like more information - we especially  like to demonstrate the working abilities of our dogs at Littledale to school groups etc.
We are founding members of Wisconsin Working Stock Association who provide stock dog clinics and trials throughout the year.
Our Livestock Guardian Dogs were aquired in 2011. Currently Gracie patrols the farm at night and continues to keep watch during the day. Oscar joined us in 2022 and is in training. They are friendly to people and other dogs - however Gracie does like to bark at visitors!!!
Gallery of Talented Border Collies we have known:
Line 1. Shep and Bess - our first Border Collies - Benny and Pumba on watch - Hector and Gracie with puppy Cash
Line 2. Rosie (worked for everyone) - Nell, sweet - Ellie in charge - Jimmy, a gentle friend
Line 3. Don, a faithful friend - Kyle, talented (a gray dog) - Kyle and Ellie at Milwaukee Scottish Festival - Sim (handsome)
Line 4. Maggie (keen) - Tommy in charge - Emma in training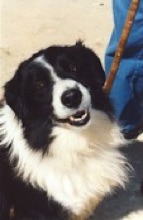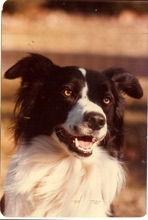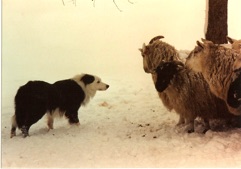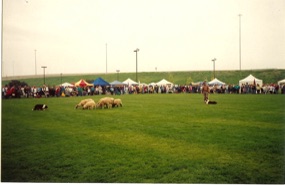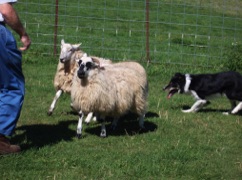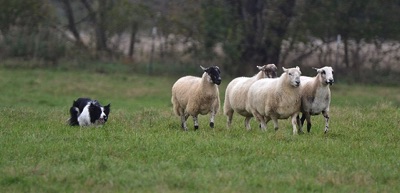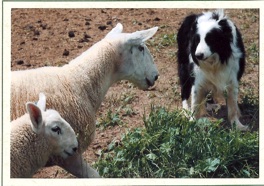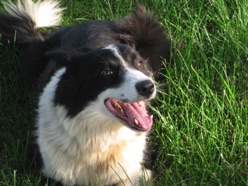 Border Collies and Livestock Guardian Dogs
Greenholme Shep - our first Border Collie
Cash - our Border Collie in training. His ancestry goes back to Shep and Bess and he is also related to Maggie - new beginnings!