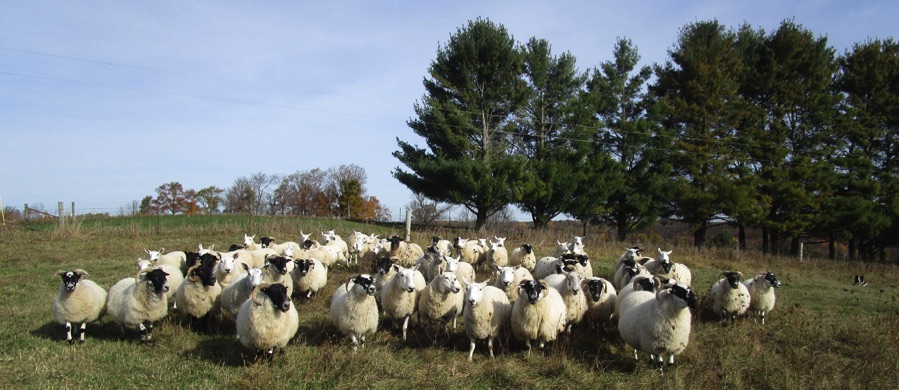 Farm Fresh Superior Market Lamb
We produce fresh lean lamb, naturally raised on grassland. These lambs are produced by our crossbred ewes and are sired by a Suffolk Cross ram. Our Prime Lambs are consistent in quality and flavor. Produced by sheep with the identical genetic composition of the finest Scottish and English Lamb.
Scottish Blackface Lamb is also available.
The lambs average 75lbs to 90lbs. 
- Lambs are delivered to Richland Locker in Richland Center, Wisconsin for your
personal processing instructions during the month of October
- Direct from the farm price is per lb live weight. Price will be determined by
market conditions in August 2023
- $50 deposit for a whole lamb; $25 deposit for half lamb.
- Supply is limited and orders should be made before the end of September, 2023.
- Please contact us for an order form.
Wool Fleeces
- The sheep are sheared in May/June
- Fleeces from Scottish Blackface, North Country Cheviot
and some cross-bred ewes.
- Delivered straight from the sheep - in the grease and very lightly skirted.
- Order ahead and we will reserve your choice of fleece at shearing time.
- Please contact us for prices. (Note - shipping extra).
Scottish Blackface Horns
Ideal for Stickmaking -
Ewe and Rams Horns. Please call for availability.